New Visions in Austria
by Cynthia Re' Robbins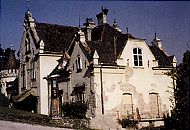 The Old Masters/New Visions Painting seminar, a creation of Prof. Philip Jacobson, took place at Castle Kuenberg in the charming village of Payerbach, Austria in July '99. There were 20 talented students who came from all over the world to learn the Misch(e) (mixed) technique from some highly accomplished practitioners of this little known method of oil and tempera painting. The amazing Prof Phil was the principal instructor, always available for advice and lots of zany humor. He was ably assisted by Amanda Sage, an astounding adept, who has been working with Ernst and Michael Fuchs for some time.
In residence were the esteemed Brigid Marlin and Michael Fuchs, whose tremendous work is well known to the members of this Society. It was extremely helpful to
the students to be able to watch these fantastic artists at work. There were regular discussions, hands-on demonstrations, and lots of studio time during the three weeks of the seminar. Highlights were two class trips to Vienna to see the masters' paintings in the museums, a private tour of the Ernst Fuchs Villa, and a visit to the art studios of Michael Fuchs and De Es Schwertberger. Everyone was greatly moved by the shared enthusiasm and love for the art.
There was also time for hiking in the Rax Alpes, exploring the Danube's Wachau Valley Schnapps parties in the hot tub, and enjoying the excellent cuisine at the castle. Some of the artists stayed at the Castle and some at the Hotel Hubner. The hosts were exceptionally gracious, always very kind and and helpful. This was a superb seminar which I can personally highly recommend. There is another in the works for next summer. We will keep you informed!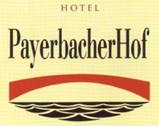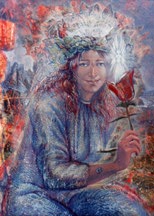 Fourth Annual Painting Seminar
Old Masters
New Visions
At Castle Kuenburg in Payerbach
Austria
An Art seminar in the Old Masters 'Mixed-Technique' of
Egg Tempera & Oil Painting

July 24 - August 18, 2000
(3 or 4 week option)

with
Philip Rubinov-Jacobson
Michael Fuchs
Susanne Steinbacher
&
Ernst Fuchs, Professor Emeritus
and co-founder of the Vienna School of Fantastic Realism,
Visiting Artist (as his schedule permits)
Special Early Invitation
to former students and selected artists for a
Discounted Pre-Registration Rate.
Deadline for early registration: January 15, 2000.
Philip Rubinov-Jacobsen


Contact Prof. Philip Rubinov-Jacobson
PO Box 20381, Boulder, CO 80308-3381, USA
Tel: (303) 938-8586
e-mail: jandm@flash.net
For brochure, registration form or further information.
http://www.rubinovs-lightning.com/html/
old_masters_-_new_visions.html